Bandwidth:

High

Low

< >

Share:

Now Playing

---

Filmmaker Franklin Martin - Pt. II

Aug 15, 2010


Franklin Martin

Director Franklin Martin is a graduate of Hofstra University where he was four year letterman on the Division I basketball team. Upon graduation, he went on to coach at Tennessee State University where he also earned his Masters' Degree.

Martin began pursuing writing and acting full-time in 2001. As an actor he has appeared on-stage throughout New York City. He has several film and television credits, including multiple episodes on the Law & Order series.

Martin lived in New Orleans as a child and was displaced by Hurricane Betsy before moving to Tennessee. This lifelong connection with New Orleans led Martin to make his first documentary, Hurricane Season: Walking on Dead Fish (click here for official website), narrated and executive-produced by Terry Bradshaw.

The success of Hurricane Season: Walking on Dead Fish inspired a feature film entitled, Hurricane Season in association with Universal Pictures. The film, produced by Franklin Martin, will be written and directed by Billy Ray of 24 and State of Play.

Twenty percent of the profits from both the documentary and feature film go to the Katrina Wildcat Scholarship Fund to afford displaced players an opportunity to attend college.

Part I of Franklin's interview aired June 20, 2010.
Interview Discussion
---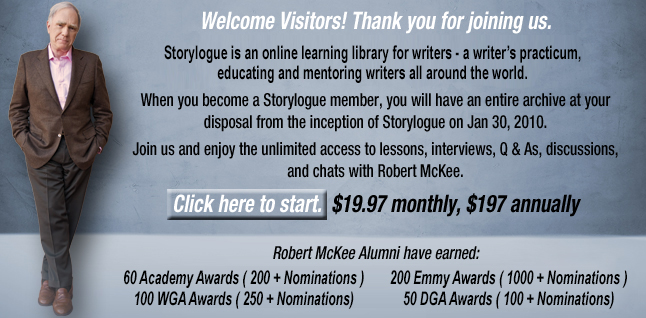 When you sign up for Storylogue, you will also enjoy: