Bandwidth:

High

Low
< >

Share:

Now Playing

---

Writer/Producer SARAH TREEM, Part 10

Sep 25, 2011


SARAH TREEM

Sarah is a writer/producer on the HBO drama IN TREATMENT. She was nominated for a Humanitas award and won a WGA award for her work on the show. She is currently working on the HBO showHOW TO MAKE IT IN AMERICA, as well as two pilots for the network and a romantic-comedy screenplay for Miramax.

Sarah's latest plays include VIENNA'S AMAZING (Ojai Playwriting Conference) and ORPHAN ISLAND (Sundance Theater Lab). She has taught playwriting at Yale University, where she earned her B.A. and M.F.A.

Sarah Treem's play A FEMININE ENDING premiered at Playwrights Horizons in the fall of 2007, went on to productions at SouthCoast Repertory and Portland Center Stage, and was published by Samuel French. Her other plays include: HUMAN VOICES (Manhattan Theater Club's Springboard New Play series, New York Stage and Film), EMPTY SKY (SouthCoast's Pacific Playwrights Festival, winner of the Reva Shiner Playwriting award), MIRROR MIRROR (developed at Playwrights Horizons, Ars Nova), and AGAINST THE WALL (Source Theatre, DC; Friends of the Italian Opera, Berlin).
Interview Discussion
---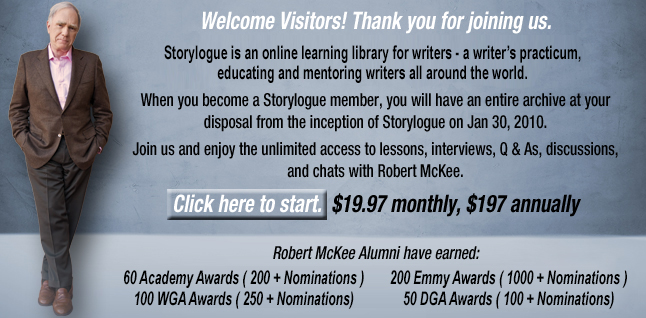 When you sign up for Storylogue, you will also enjoy: